1st time buat untuk hantaran pertunangan. Thanks to Safri sebab kasi sepenuh kepercayaan untuk buat cupcakes sempena majlis pertunangan dia. Tema kaler silver & merah maka dipadankan dengan sugar rose warna merah, cupcakes paper warna silver dan ribbon merah & silver. Dan topping nya pulak i used melt white chocolate. Rasa tak best nak pakai sugar icing. Manis sangat la pulak untuk cake yang kecik camni.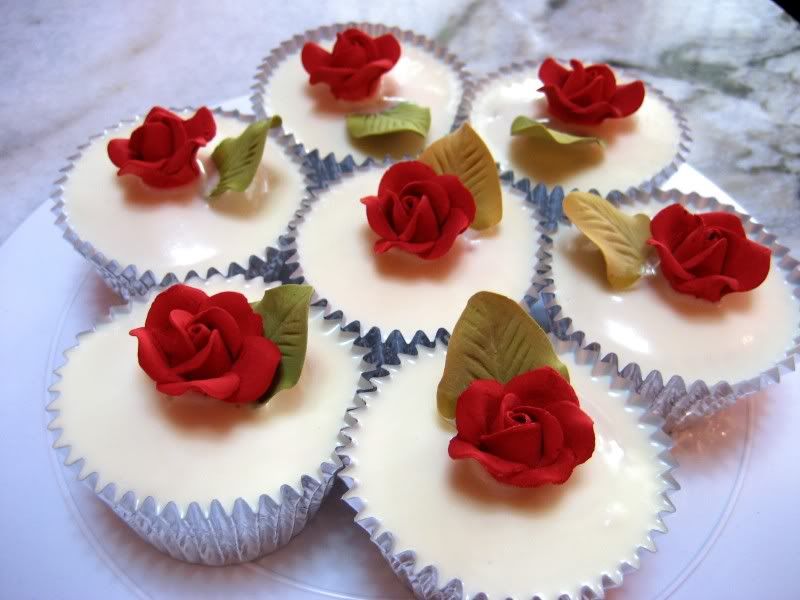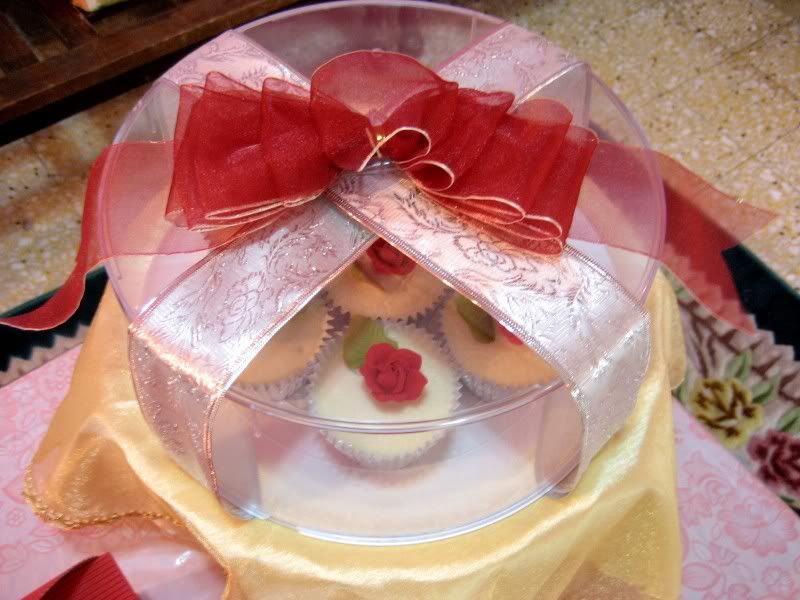 Dan, ini contoh bekas untuk 'gift' @ berkat.
Ini pula, contoh handy pack. For 9 pieces of cupcakes.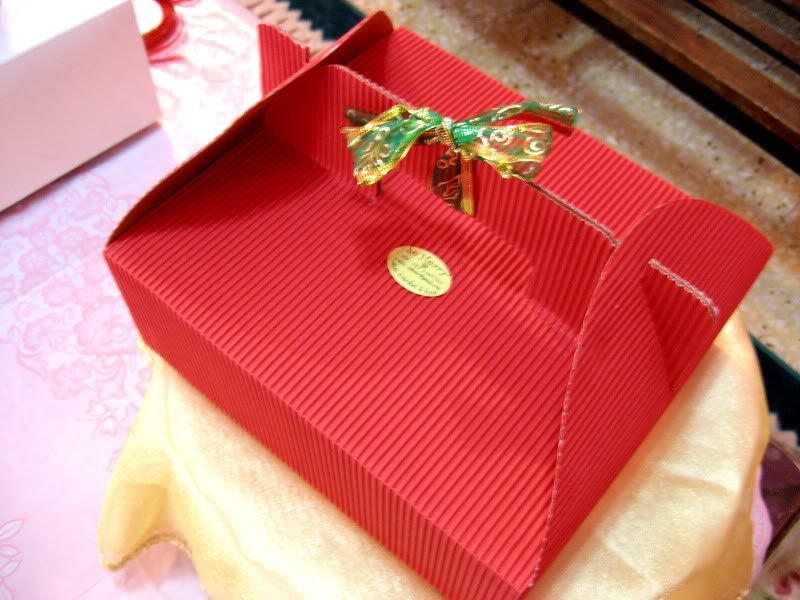 New Year promotion pack masih lagi on. Sesapa yang nak order, please email me at
deheart@gmail.com
ya!